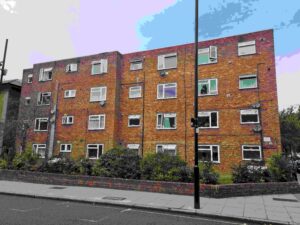 England and Wales' leasehold law is preventing important progress being made in improving the energy efficiency of our flats. A simple change to leasehold law would increase the rate of energy efficiency refurbishments in flats. Our proposed legal reform – developed with Prof Sue Bright of Oxford University and Mark Routley of TLT Solicitors – has been drafted as a bill that would be taken forward on a stand-alone basis or as part of wider legislation.
See also: Why leasehold policy needs reform ; France's policies for blocks of flat retrofit
The terms of leases can often prevent necessary energy efficiency improvements going ahead. That might be because the lease terms make it difficult for a freeholder (building owner) to share the costs of whole building insulation improvements with individual flat owners. Or it might be because the lease terms prevent a flat owner from making any sort of improvement inside their flat – even when that's important insulation upgrades or heating system changes.
The draft Leasehold Reform Bill
What are our proposed reforms
Our proposed law change would allow freeholders to get on with basic energy efficiency improvements across a block of flats whatever leases say. Individual leaseholders would not be able to simply prevent improvements across a block of flats because they don't want to pay their share. At the same time our proposals would protect leaseholders from unreasonable costs: freeholders would only be able to proceed with cost-effective energy efficiency improvements.
Similarly our proposals would allow individual flat owners to install energy efficiency upgrades whatever their lease says. One shocking feature of current rules is that freeholders can be obliged by the terms of leases to prevent reasonable energy saving adaptations inside flats, even if the improvement would have no impact on the wider building. Again our proposed law change would protect wider interests: flat owners would only have the freedom to make alterations where doing so will have no significant impact on the other flats in their block.