Working with:
Using the latest technology to remove the risk and hassle from building energy saving improvements
Smarter Choices is a new service, currently in development, that will integrate technology, private sector finance and the latest cyber-security to remove the risk and hassle for companies looking to save on energy bills by installing energy saving measures.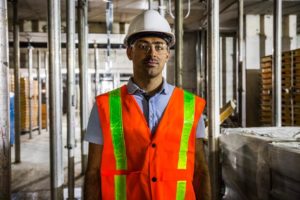 Targeted at SME businesses, Smarter Choices is a new service being developed by Future Climate working with VRM Technology, Joule Assets and Oxford Innovation. The development of Smarter Choices has been supported with a grant from the UK Government Department for Business, Energy and Industrial Strategy. (See here a letter from BEIS explaining their support).
Smarter Choices will be an end-to-end integrated service to radically simplify access to energy efficiency for SMEs. It will offer, though an innovative, single digital interface, access to off-balance sheet project finance solutions that will be guaranteed by unique insurance and global best practice measurement and verification with blockchain cyber-security. Smarter Choices will be useable within and alongside a wide variety of third party services helping SMEs manage their energy and buildings. The service will be developed with an initial focus on the manufacturing sector.