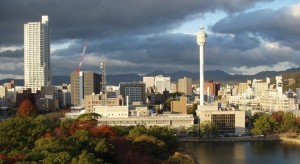 Future Climate is a not-for-profit organisation working on national policy and innovative delivery programmes to bring about sustained action on climate change.  Future Climate uses the experiences of delivering on-the-ground to bring new thinking in policy making.
Our core work is on sustainable energy in buildings in the UK, informed and supported by wider perspectives: we've worked on projects at European and global level. And as well as energy we know about waste and air quality.
Our Objectives
To use the lessons of successful sustainable energy  programmes at all scales – from local to trans-national – to inform policy development by the UK government, European policy makers and governments globally;
 To bring together and provide space for the exploration of innovative solutions to key challenges in sustainable energy and to disseminate results of innovative programmes – positive or negative – across the sector
To  promote evidence-based policy making in the field of sustainable energy.
Future Climate Works Ltd (trading as Future Climate) is a company registered in England no. 7537350